Welcome to my website, as I am sure you gathered, I'm Mike and I am a versatile and talented visual designer based in Edmonton, Alberta. By day I am a mild mannered graphic designer and front-end web developer, but by night I'm an aging punk rocker, cat aficionado, pizza lover, gamer and internet addict. In 2017, I earned my diploma in graphic and web design at NAIT, and since then I have worked hard expand and develop my skills as a designer. I was inspired to try freelancing in order to avoid feeling repetitive, and to challenge myself to think outside the box by exploring the different design mediums working on a variety of different projects brings.
Through the years, I have had the opportunity to work on some great projects for local businesses and non-profit organizations in the city of Edmonton, which can be seen in my portfolio.
From print to digital platforms, I help my clients take their vision and create next level designs that tells their story with personality. I absolutely love what I do and I am always on the lookout for new and exciting design projects to work on.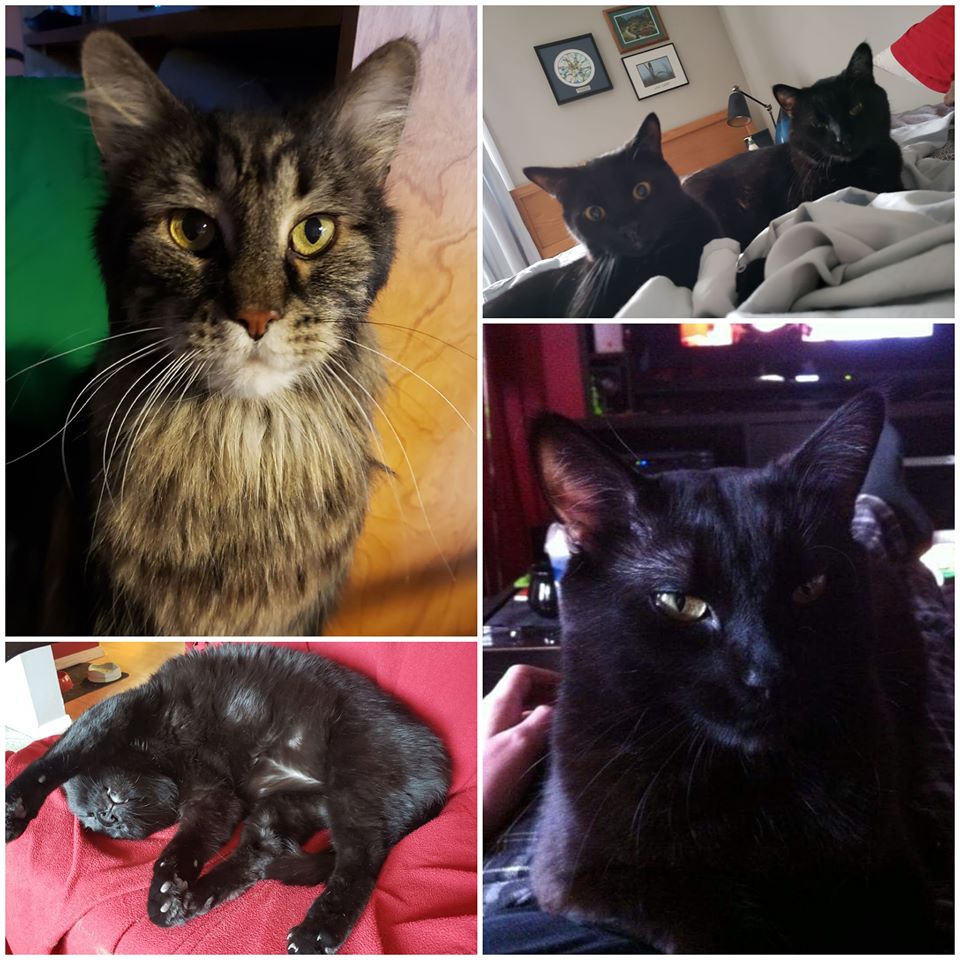 I am married to a wonderful woman named Jodi.
I am tattooed and love seeing other peoples ink.
Bill Watterson (creator of Calvin and Hobbes) is my personal hero.

Owner of 3 cats named Grizzly, Grim & Sirius.

I'm a diehard Edmonton Oilers fan.
Saul Bass is my favorite graphic designer. A legend of the craft.
I enjoy traveling and have visited Fiji, Iceland and Italy (so far…).
I enjoy Punk, Ska and Metal, and am usually rocking tunes when designing.
I've seen my favorite band Strung Out 17 times and counting.
My hobbies include reading, drawing, gaming, and socializing with friends.